LAHORE:

At least three people died and around half a dozen were injured after multiple vehicles were involved in a traffic mishap on the Lahore-Islamabad Motorway (M-2) on Wednesday near Babu Sabu.
Rescue officials had to use cutters and other equipment to rescue those trapped in the wreckage.
PHOTO: EXPRESS
One of the deceased had been identified as 32-year-old Bakhtawar Amanat. The injured have been identified as Dilawar Mulazim, 50; Sarfaraz Mumtaz, 35; Salman Razzaq, 22; Anwar Ismail, 32; Bashir Yaqoob, 52 and Sibgha Islam, 22.
Read More: 15 people killed in Punjab road accidents
The injured were shifted to a nearby medical facility for treatment and first aid.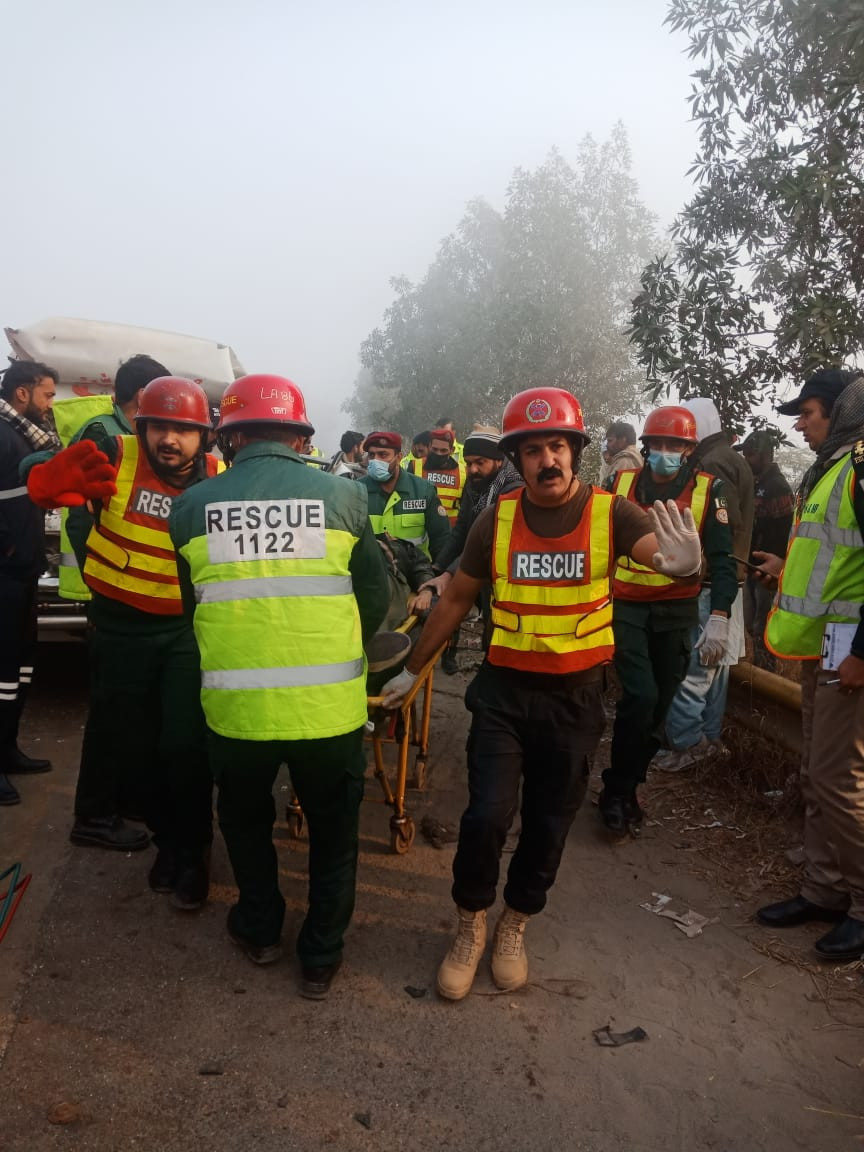 PHOTO: EXPRESS
Earlier in November, at least 25 people were injured in multiple pile-ups on the M-2 motorway between Lahore and Islamabad.
According to rescue services. multiple vehicle collisions were reported at three different points – Kala Shah Kaku, Qila Sattar Shah and Khanpur – due to low visibility amid dense fog.